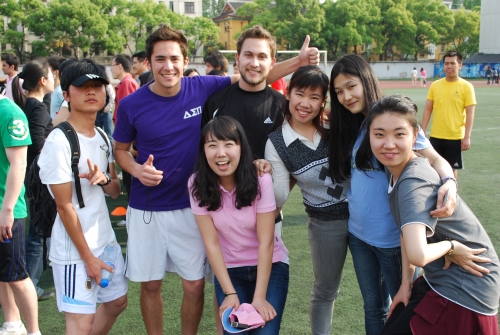 Currently, 587 overseas students are learning in SHNU, including 15 doctoral degree candidates, 36 master degree candidates, 115 bachelor degree candidates, and 421 short-term learners from 35 countries. Also, 29 students have been enrolled to become master's degree candidates majoring in International Chinese Education, whose tuitions, basic living expenses and accommodations shall be covered by China National Hanban.

SHNU extends the most gracious welcome to all those friends overseas for choosing to learn in this beautiful university featuring on teacher education in this thriving city of Shanghai, China's metropolitan center of economics.
Here is a corner for SHNU foreign students to show their experiences in SHNU from every perspective possible: campus life, language learning, cultural understandings, friends, shopping, foods, sports, and work etc. Whatever you would like to share with us might well arise, and please do not hesitate to put it to pen and email us with the following address:
liubb@shnu.edu.cn
Your SHNU experiences could be selected to be posted on this campus website.