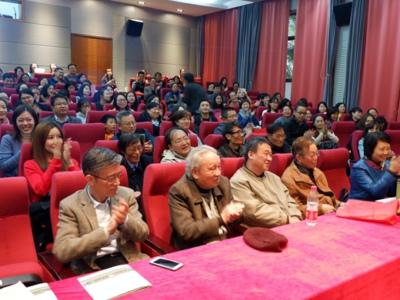 SHNU: The 20th Anniversary of SHNU Department of Psychology and Return of Alumni were held at eastern Xuhui Campus on November 18th. It was attended by SHNU President Ziqiang Zhu, and scholars from other universities, including Shanghai Jiaotong University, East China Normal University and Tongji University, etc. Altogether over 300 participants were present at the ceremony.
Video clips were shown concerning the history of SHNU Department of Psychology. The SHNU President also reviewed the development of this department over the last two decades in terms of disciplines construction, talent cultivation, scientific research and teachers' development.
     The teachers' representatives shared their experience of psychology in their daily life in their speeches.
---