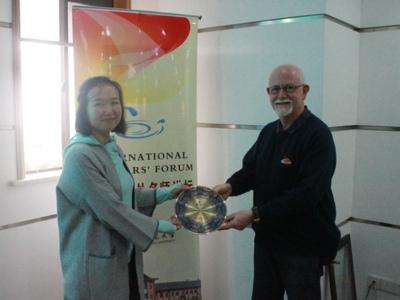 SHNU: On November 14th, Stephen Selby, a famous sinologist, was invited to speak on Archery Ritual and Chou Dynasty Literature at SHNU Xuesiihu International Masters' Forum. Professor Selby was conferred the copper plate of Xuesihu international Masters by Vice Dean of SHNU College of Humanities and Literature.
Professor Selby was not only an expert of arrow-shooting, but also have long-term profound research on archery culture of different area and ethnic groups. His works 14 Volumes of Archery probes the shooting arts from perspectives of history, philosophy, culture and philology.
He also answered various questions on arrow-shooting from teachers and students.
---