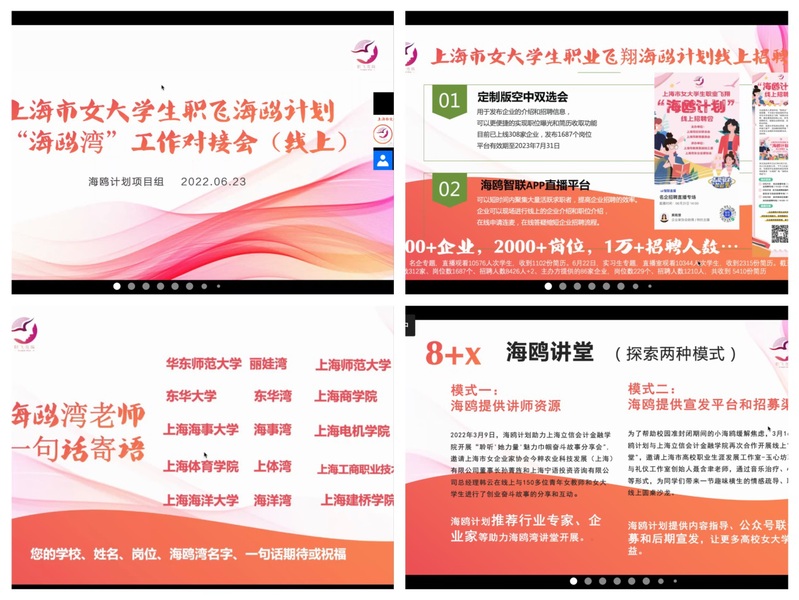 On June 23rd, Shanghai Seagull Plan Working Conference for Female University Students was held online and attended by Shanghai Women's Federation, Shanghai Municipal Women and Children Committee, and Shanghai women entrepreneurs.
As one of the 10 Seagull Plan organizations in universities of Shanghai, SHNU Seagull Bay was initiated to promote female students' career development. The plan includes 8+x Seagull Classroom Lectures, new recruits' guidebook distribution, mental assistance to girls in predicament, employment instructions, annual TPS and seminars, etc.
Since this year, SHNU Seagull Bay has published employment information of over 100 companies and institutions, and launched online lectures concerning academic learning, emotions, jobs-seeking and resumes revising. The program would keep focusing on the development needs of female students and establish a platform for their talents in future.