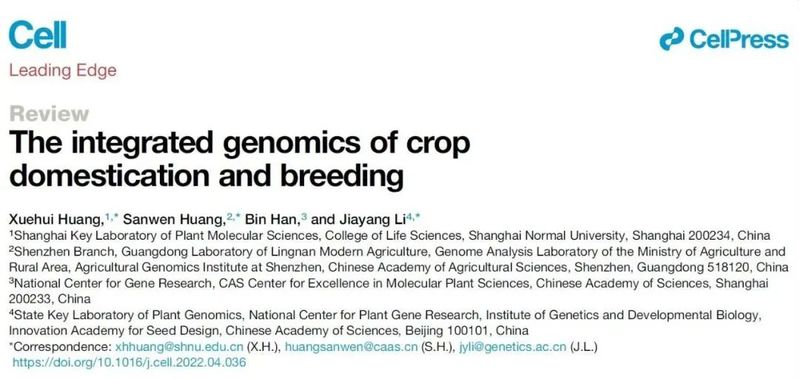 Recently, Huang Xuehui, SHNU professor, Huang Sanwen, researcher from Chinese Academy of Agricultural Sciences, Han Bin and Li Jiayang, academicians from Chinese Academy of Sciences, coauthored the paper at Cell with the title of The integrated genomics of crop domestication and breeding. This marks the first paper that Shanghai Normal University has acted as the origin of the first author.
The paper illustrated the latest research development in the region of crop genetics, including the information access (based on genomes and group genomes construction), explanation (discovery and assessment of important genes in the process of domestication and breeding) and improvement (domestication, genomes design and synthetic biology. Also, future outlook of this research area has been indicated in it.
Besides, Zhou Yao, assistant researcher and Zhou Yongfeng, researcher from China Academy of Agricultural Science, Qiu Jie, assistant researcher and Wei Xin, researcher from SHNU, and Professor Li Pinghua from Shandong Agricultural University provided important information and suggestions in terms of data arrangement, graphic production and paper writing.