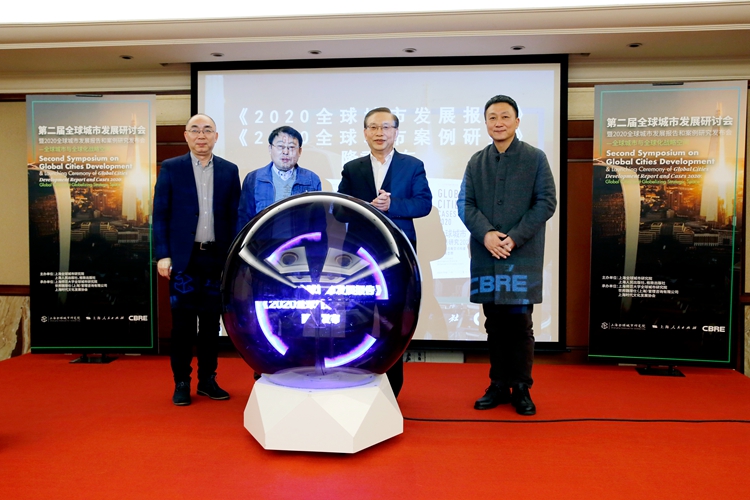 Sponsored by Shanghai Global Urban Research Institute, Shanghai People's Publishing House, the 2nd Global Urban Research Development Seminar and 2020 News Conference of Global Cities Development and Case Study were held at Shanghai Hongqiao Hotel at 2 p.m., January 20th.
Professor Chen Heng, Vice President of SHNU, hosted the opening ceremony of the press conference and SHNU Party Secretary Lin Zaiyong delivered a formal speech on behalf of SHNU and indicated that the publishing of the 2020 Global Cities Development Report and Case Study presents Chinese experience of Mega-cities to march toward global cities and unique understanding of Shanghai scholars concerning global urban strategies space and global allocations of resources.
At last, the conference ended in theme speeches and heated discussions.