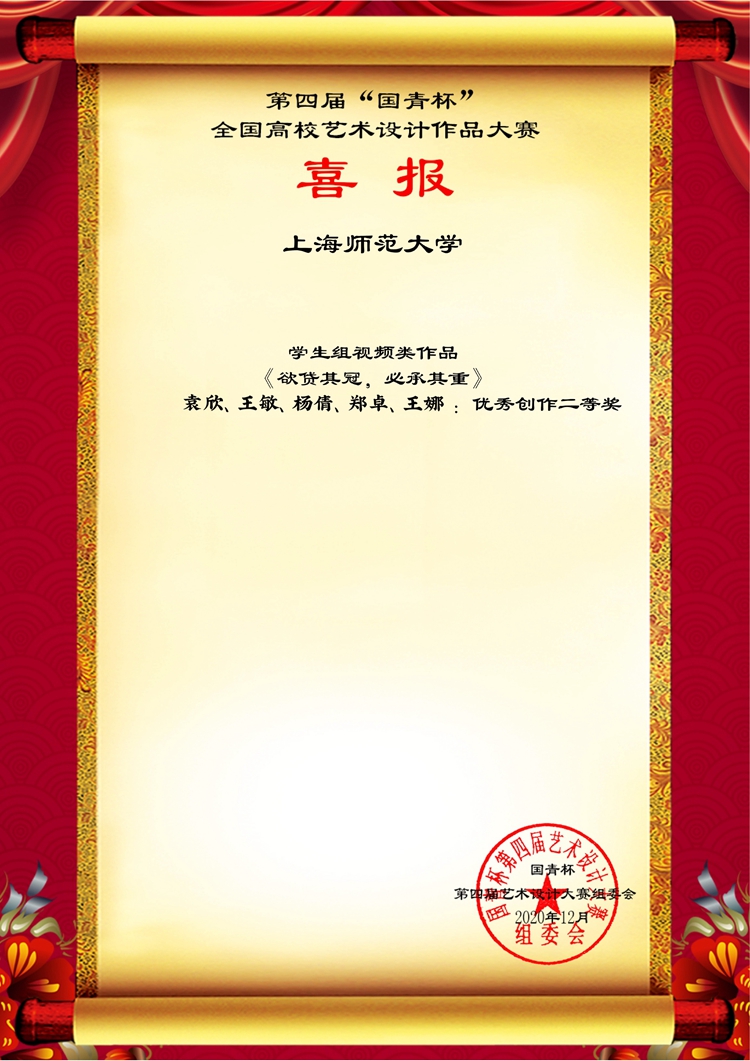 Recently, SHNU candidates won the first prize at Shanghai TV Video Advertising Contest for Public Welfare and also the second prize at National Arts Design Contest for creating a short video clip of public welfare advertising-----Loans and the Costly Price.
The video works created by a postgraduate student of SHNU TV advertising major takes a left-right split screen featuring different roles and emotions of the same actor at the same time.
It is quite a success for SHNU students of advertising to put into practice what they have acquired during the class.