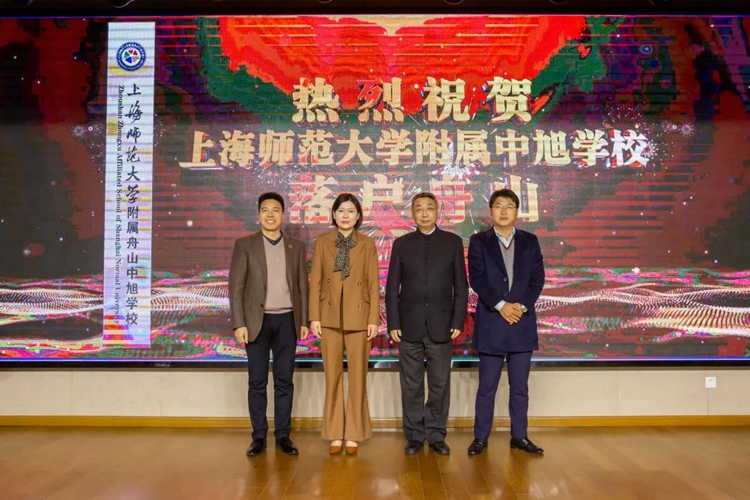 On January 5th, the Zhongxu Middle School Attached to SHNU (Shanghai Normal University) was officially built at Zhoushan, Zhejiang Province. This signaled the new chapter of education cooperation among the university, district government, educational group and real estate.
It is expected that SHNU would shore up support for this newly-built attached middle school and further information could be shared with the schools at Zhoushan, a coastal city in one of the most eastern parts of China.
It was attended by SHNU President Zhu Ziqiang, SHNU Vice President Zhang Zhengrong, Vice Director of Putuo District of Zhoushan City, and representatives from Xuhui Education Group, Hengda Real Estate and SHNU Basic Education Center, SHNU Alumni Foundation and AI Education Research Institute, etc.